Hai halo. Kali ini, kita akan membahas tentang satu tempat yang penuh keindahan dan pesona alam yang tak terbantahkan: Taman Bunga The Le Hu Garden. Jika kamu mencari tempat yang bisa menghipnotis mata dan hati, maka kamu sudah berada di tempat yang tepat. Siapkan diri kamu untuk menjelajahi 8 fakta menarik tentang taman bunga ini yang pasti akan membuat kamu terkagum-kagum!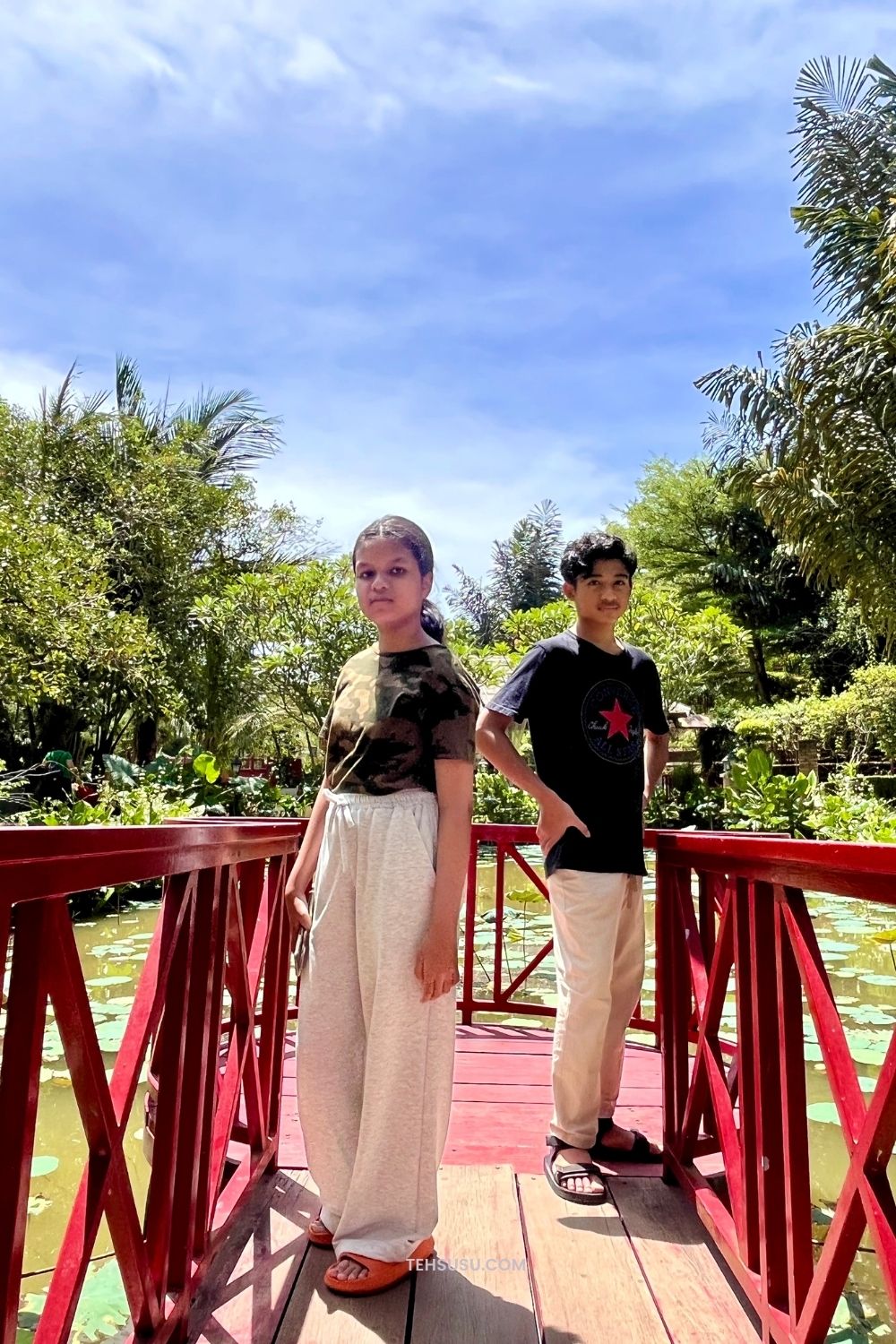 Lokasi yang Mudah Dijangkau
Berada tidak terlalu jauh dari kota Medan, Taman Bunga The Le Hu Garden memiliki lokasi yang tersembunyi tapi masih bisa dijangkau dengan kendaraan apapun. Dengan begitu kapanpun ingin ke tempat ini, tinggal gas. 
Varian Bunga yang Banyak
Taman ini menjadi rumah bagi macam bunga dan tanaman hijau. Kamu akan menemukan bunga-bunga dan tanaman eksotis, warna-warni, dan memesona yang pasti akan membuat mata kamu terpesona.
Desain Taman yang Unik
Tidak hanya bunga-bunganya yang indah, tetapi desain taman ini juga sangat unik. Kamu akan menemukan jalur setapak yang melingkar mengelilingi taman, membawamu melalui berbagai pemandangan yang tak terlupakan.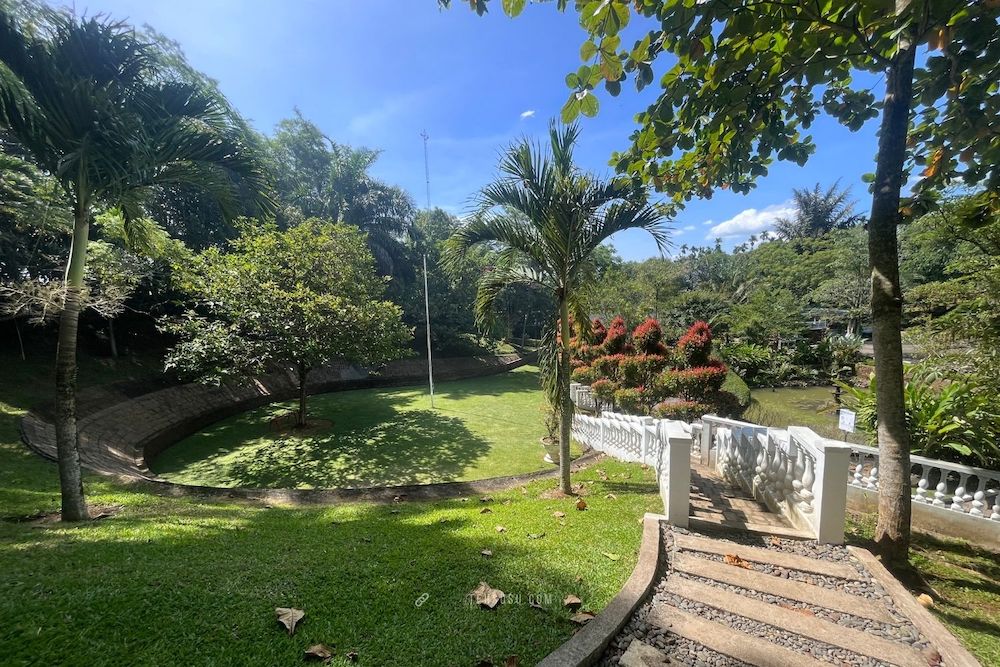 Spot Instagramable di Setiap Sudut
Nah. Karena desain taman yang unik itu, di Taman Bunga The Le Hu Garden, setiap sudutnya adalah spot yang cocok untuk diabadikan dalam foto-foto indah. Jangan lupa bawa powerbank untuk jaga-jaga karena kamu pasti akan pakai kamera ponsel untuk merekam momen-momen berpose di tengah-tengah kebun bunga yang memesona. Nah, di sini tidak boleh bawa kamera dslr atau kamera apapun selain kamera ponsel ya.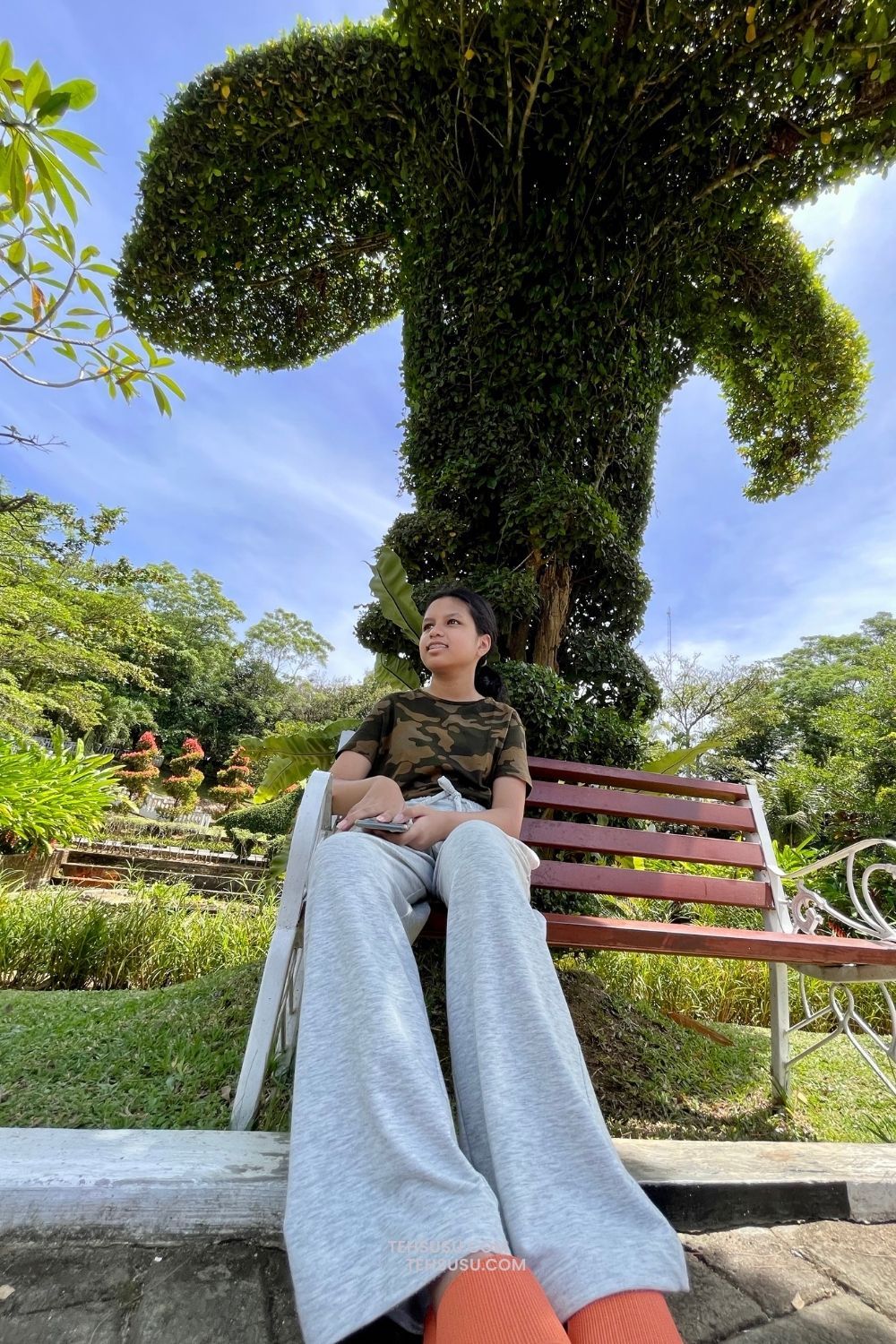 Area Rekreasi Keluarga
Tidak hanya untuk para penikmat keindahan bunga, Taman Bunga The Le Hu Garden juga merupakan tempat rekreasi yang sempurna untuk keluarga. Anak-anak dapat bermain di area bermain yang aman sambil menikmati keindahan alam sekitar. Tempat ini juga memiliki kolam ikan dan wahana perahu di danau buat yang suka menikmati keindahan alam di atas perahu.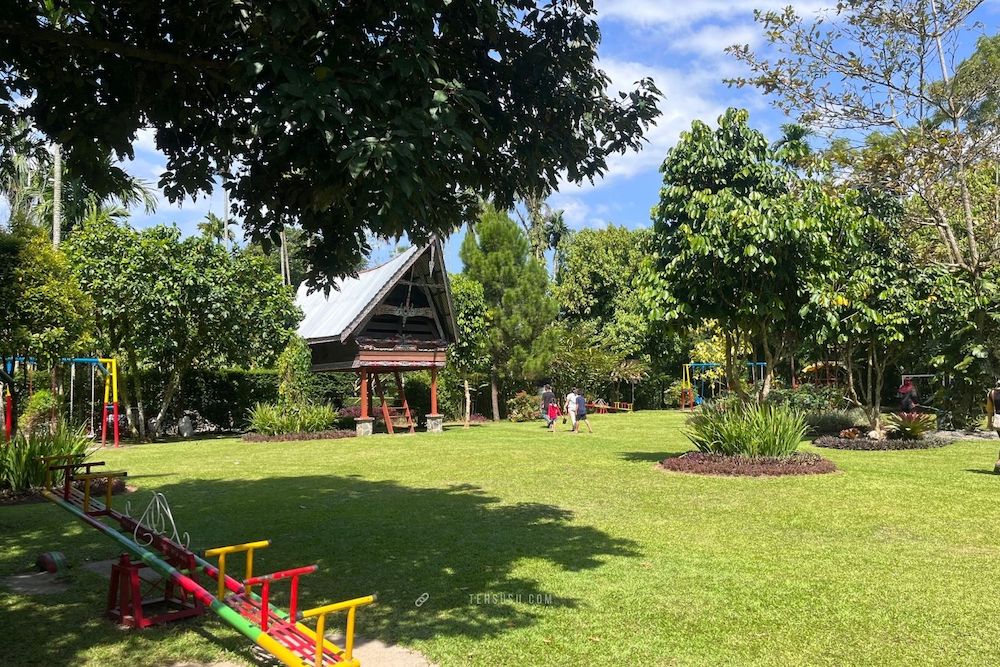 Punya Restoran dengan Menu Lengkap
Menjelajahi taman selama beberapa jam, dan bila cuaca panas, tentu jadi haus dan keroncongan. Jangan khawatir! Di dalam taman terdapat restoran yang menawarkan berbagai hidangan lezat, dengan harga yang masih cukup terjangkau. Jadi kita tetap bisa menikmati makanan dan minuman sambil menikmati pemandangan indah di sekitar.
Pusat Edukasi tentang Tanaman
Taman ini tidak hanya indah, tetapi juga edukatif. Orang tua bisa membawa anak-anak ke sini sambil bercerita tentang jenis tanaman dan kelebihannya. Selain itu juga ada petugas di taman ini yang bisa memberikan informasi tentang berbagai jenis tanaman, dan perawatan taman.
Bebas dari Hektiknya Kota
Jauh dari hiruk-pikuk kota, Taman Bunga The Le Hu Garden adalah tempat yang sempurna untuk melarikan diri sejenak dari kehidupan sehari-hari yang penuh dengan rutinitas. Rasakan kedamaian dan ketenangan di tengah alam yang hijau.
Akhir Kata
Taman Bunga The Le Hu Garden adalah tempat yang sungguh menakjubkan dan penuh dengan kejutan. Mulai dari keindahan bunga-bunga yang mempesona hingga kolam dan wisata air yang bisa dinikmati bersama oleh keluarga. Jadi, jika kamu mencari tempat untuk melepaskan penat dan merasakan keajaiban alam, jangan ragu untuk mengunjungi taman ini. Cukup satu kali kunjungan, pasti langsung jatuh cinta pada keindahannya yang tiada tara!