Meskipun untuk membangun motivasi bagi diri sendiri itu tidak mudah, tapi bukan berarti kalian tidak bisa mengabaikan hal itu begitu saja. Karena motivasi merupakan hal penting dalam hidup yang bisa memberikan dorongan agar kalian dapat mencapai tujuan atau cita-cita. Banyak sekali cara yang dapat dilakukan untuk menumbuhkan motivasi dalam diri, salah satunya adalah dengan membaca rekomendasi buku tentang motivasi.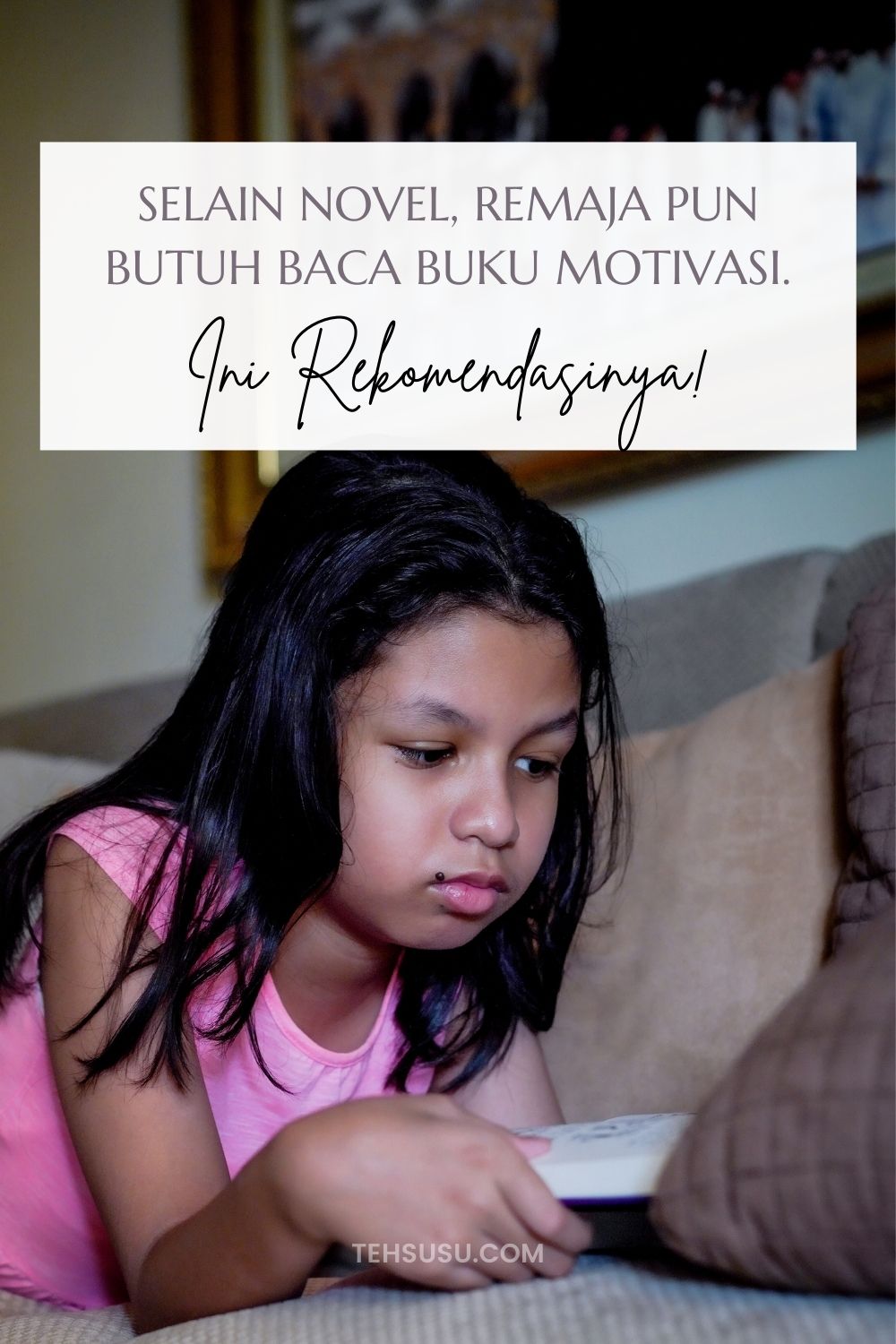 Rekomendasi Buku Motivasi untuk Remaja
Memang banyak sekali buku yang berisi tentang motivasi, namun tidak semua remaja dapat dengan mudah mencerna maksud dari si penulis. Bahkan kebanyakan dari remaja hanya tertarik di awal saja dan tidak mau lagi menyelesaikan membaca isi dari buku yang sudah dibeli tersebut. Meskipun begitu, ada beberapa buku untuk remaja yang direkomendasikan. Berikut ini adalah rekomendasinya:
1. Jika Kita Tak Pernah Baik-Baik Saja
Buku yang satu ini ditulis oleh Alvi Syahrin dan merupakan seri ketiga buku Jika Kita Tak Pernah. Tulisan yang ada dalam buku ini terbilang sangat ringan, sehingga akan sangat mudah dipahami oleh anak remaja. 
Alvi Syahrin, mengajak kalian yang sedang merasa terpuruk, menyalahkan diri sendiri, mengalami patah hati, tidak mencintai dan tidak bisa menghargai akan kekurangan untuk lebih legowo atau menerima apa yang didalam diri dan menjadikan kekurangan sebagai kekuatan dan kelebihan.
2. You Do You : Discovering Life Through Experiment and Self Awareness
Fellexandro Ruby pengarang dari buku ini menjelaskan bahwa hidup yang sedang kalian jalani ini sepenuhnya milik kalian. Kalian yang harus memutuskan akan menjadi apa dan jalan apa yang dipilih. Di dalam buku ini banyak menyinggung tentang kehidupan anak muda.
Bagaimana mereka bergelut dengan banyak masalah seperti percintaan, karir, kuliah, persahabatan, keuangan, keluarga dan masih banyak lagi. Nah, Ruby mengajak kalian untuk dapat menemukan arti dari kebahagiaan bagi diri kalian sendiri, karena sejatinya masalah dalam hidup kalian itu muncul karena kalian sendiri, maka semua penyelesaiannya juga darimu sendiri.
Jadi tak salah kalau kalian melengkapi koleksi buku kalian dengan buku Discovering Life Through Experiment and Self Awareness ini.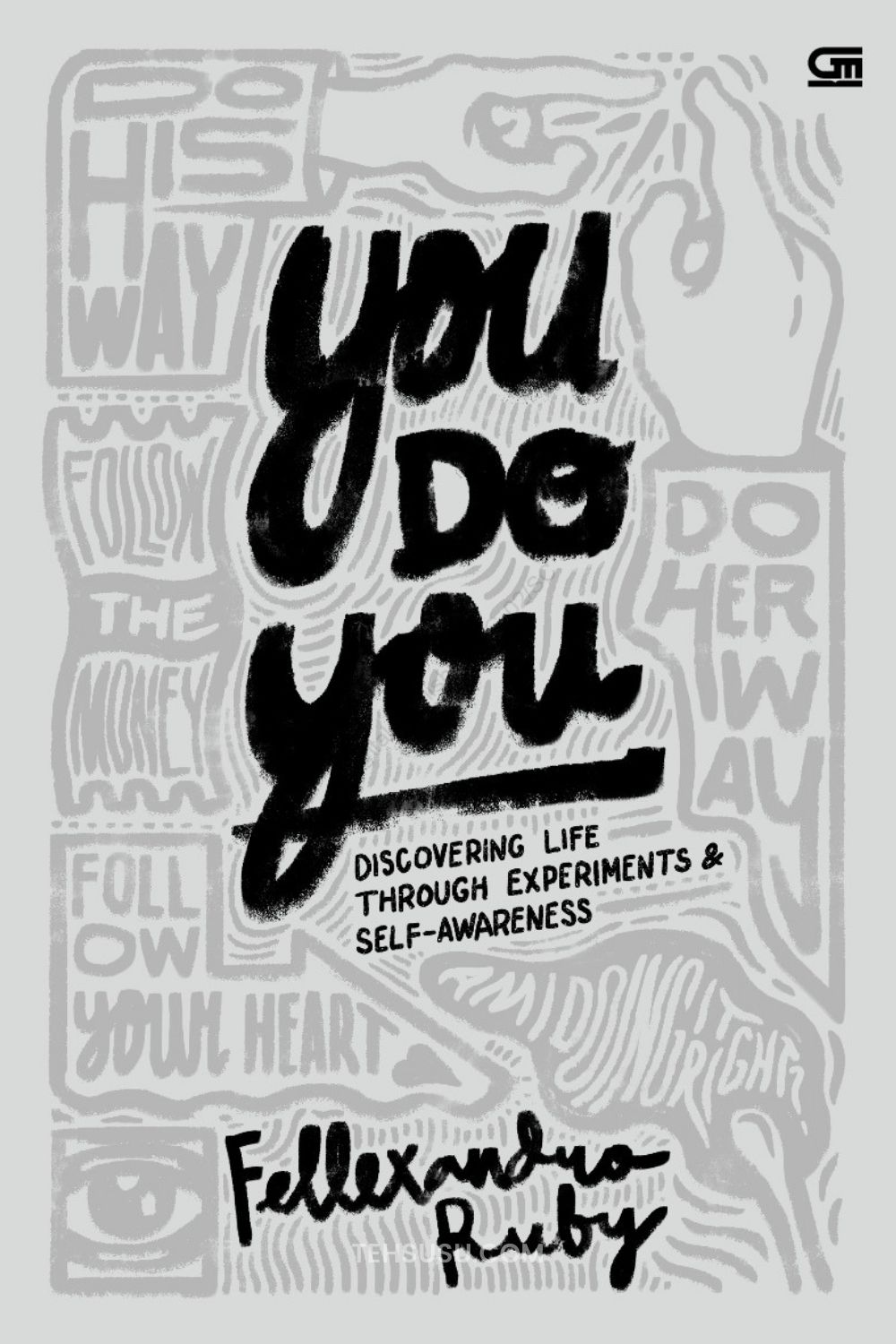 3. I Want to Die, But I Want to Eat Tteokbokki
Buku ini ditulis oleh Baek Se Hee mengisahkan tentang riwayat kesehatan mental dirinya sendiri. Dia ingin mengajak semua orang yang membaca kisahnya ini untuk lebih peduli pada diri sendiri dan juga orang di sekitarnya, dia juga menegaskan bahwa isu kesehatan mental itu penting untuk diketahui.
Pada buku ini Se Hee menjelaskan bahwa penyakit mental juga memiliki dampak negatif bagi kesehatan fisik dan meminta kalian atau bila ada anggota keluarga yang memang memiliki masalah dengan kesehatan mental untuk tidak malu pergi ke ahli kesehatan jiwa. 
Di dalam buku juga dituliskan bagaimana Se Hee berkonsultasi pada dokter, percakapan mereka mengenai rasa takut, cemas dan tekanan yang dirasakan. Lalu dijelaskan pula bagaimana cara menangani dan menghadapi seluruh perasaan yang ia rasakan pada saat itu.
4. Tak Apa-Apa Tak Sempurna
Brene Brown pada bukunya yang berjudul Tak Apa-Apa Tak Sempurna, menyampaikan bahwa bila kalian merasa hidup kalian tidak sempurna, bukan berarti hal itu akan menjadi buruk. Pada buku ini Brene Brown yang juga merupakan seorang dokter akan mengajarkan bagaimana cara agar kalian dapat menerima kekurangan yang kalian miliki.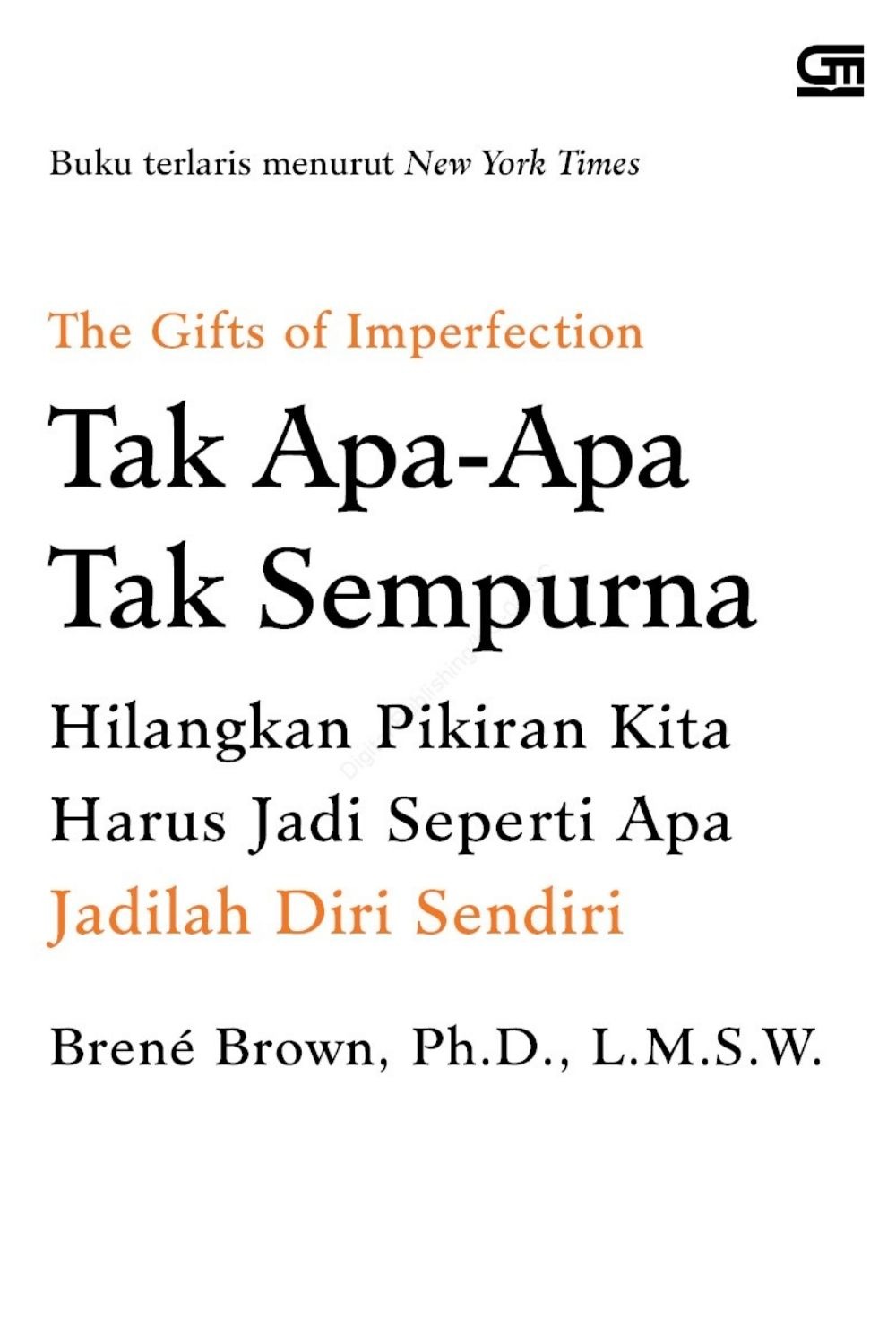 Bagaimana cara untuk memilah mana kata-kata yang bisa dijadikan motivasi dan mana yang harus diabaikan. Dokter Brown ingin kalian dapat menjadi diri sendiri tanpa harus cemas akan pandangan orang lain. Dia juga ingin agar mereka yang merasa terpuruk dapat bangkit dan berani menghadapi dunia dengan keluar dari zona nyaman yang kalian buat selama ini.
Tujuan dari kalian membaca buku motivasi tentunya agar lebih bersemangat dalam menjalani hidup dan mulai bisa membedakan mana saja hal-hal yang membawa pengaruh negatif dan positif didalam kehidupan sehari kalian. Diharapkan pula agar kalian dapat lebih menghargai, menyayangi, dan juga mencintai dirimu sendiri.
Bila ada orang-orang yang memandang rendah, menghina dan tidak menghargai apa yang kalian lakukan, jangan langsung terpuruk, jadikan semua itu sebagai pecutan agar dapat menjadi lebih kuat. Buktikan bahwa kalian adalah orang yang kuat.
Penutup
Menjadi remaja hanya satu kali seumur hidup, artinya isilah sebaik mungkin dan nikmatilah. Selain novel dan komik, perbanyak juga membaca buku yang dapat menginspirasi remaja ya.
Itulah tadi  beberapa rekomendasi buku motivasi bagi remaja yang dapat kalian baca dan menjadi buku favorit kalian yang berjajar di antara koleksi buku lainnya.