I'm curious, how old are most of y'all? Well, if you're older than 16, odds are that you've never known about Roblox, regardless of it being quite possibly the most mainstream hugely multiplayer social game foundation of this age. Despite the fact that the game has been around since 2004-2005 on the PC, it was as of late that the game detonated in prevalence subsequent to being ported to cell phones and Xbox. This has opened up the Roblox universe to an altogether new age gathering, especially grade school and college understudies.
The set of experiences and improvements of Roblox go back to 1989 where an organization known as Knowledge Revolution was established by David Baszucki, who happens to be one of the richest Roblox players, considering he's the owner. Quick forward 10 years into the future and David chose to offer Knowledge Revolution to MSC Software for a cool $20 million however remained on the organization as the acting VP until 2004 when he and Erik eventually left.
So initially, the concept of Roblox was pretty simple.
Now anyway, what are the most popular games in Roblox? What type of games do people find entertaining perhaps? Well, the list is below, hope this is helpful!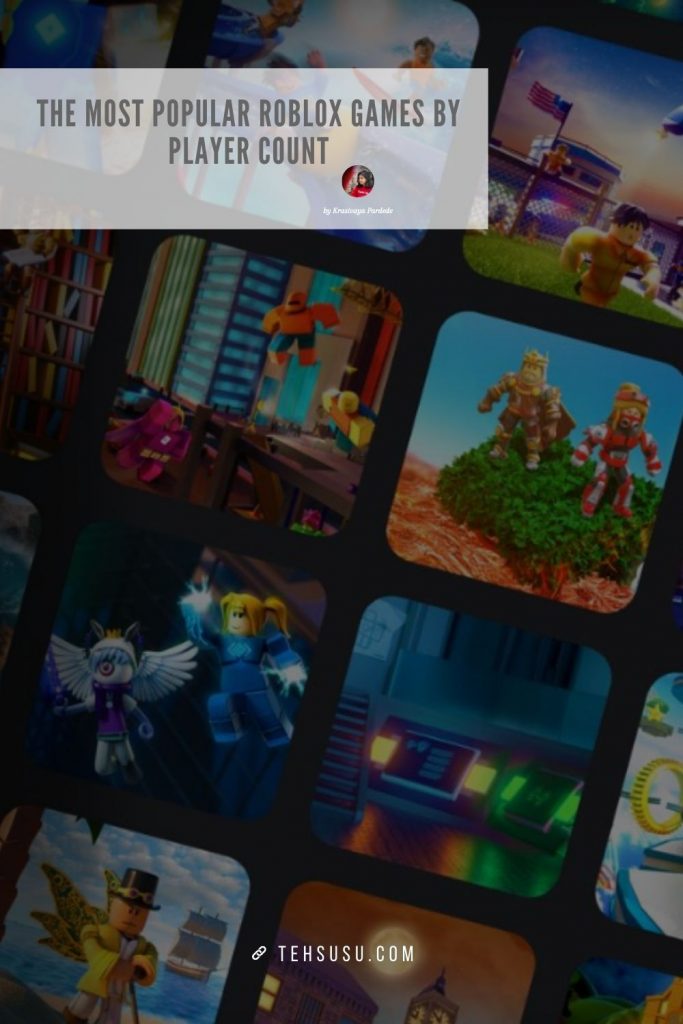 Most Popular Roblox Games by Player Count
The following is a list that I took from Roblox as of today. I don't want to use some random data because all those websites have different data, so to make it fair I will show you the data as of  Jan 24, 2021 🙂
Adopt me

[ currently playing: 416,256 ] 

[ favorites: 18,377,872 ]
Brookhaven

[ 176,486 ] 

[ favorites: 3,519,092 ]
MeepCity

(Absolute legend) [ 76,765 ] 

[ favorites: 12,001,526 ]
Blox Fruits

(I've never heard of the game) [ 75,853 ] 

[ favorites: 947,975 ]
Bloxburg

[ 69,268 ] 

[ favorites: 9,266,985 ]
Royale High

[ 57,671 ] 

[ favorites: 10,387,748 ]
Tower of Hell

[ 57,429 ] 

[ favorites: 6,268,850 ]
Murder Mystery 2

[ 50,282 ] 

[ favorites: 10,493,949 ]
Piggy

[ 31,462 ] 

[ favorites: 8,209,176 ]
Arsenal

[ 29,637 ] 

[ favorites: 6,017,594 ]
Before we move on, if you're curious these are the most popular games on Roblox if it was ranked by their favorites:
Adopt me

MeepCity

Murder Mystery 2

Royale High

Bloxburg

Piggy

Tower of Hell

Arsenal

Brookhaven

Blox Fruits
The top Roblox games change regularly relying upon new updates and news. At whatever point a current game gets a significant update, players acquire an interest in it once more, and prominence skyrockets.
Let's see some popular Roblox Games FAQ
What is the most popular game on Roblox?
Currently, Adopt me is the most popular game on Roblox. Long story short it's a game where you can adopt pets and people –– I mean babies (okay but babies are forgotten for a long time, pets are the gods now). In my opinion, I  don't really see a point to the game except to grow your pets to super mega neon or whatever and then flex. Like huh? I personally like the game because I can decorate my house without spending thousands of money like bloxburg.
How many concurrent users are on Roblox?
Currently, there are over 160 million active monthly concurrent users on Roblox.
Well, that's about it. Hope this is helpful for you and the rest who's reading. And as always, let me know what you think by dropping a comment below.
Peace.
– Krasivaya –