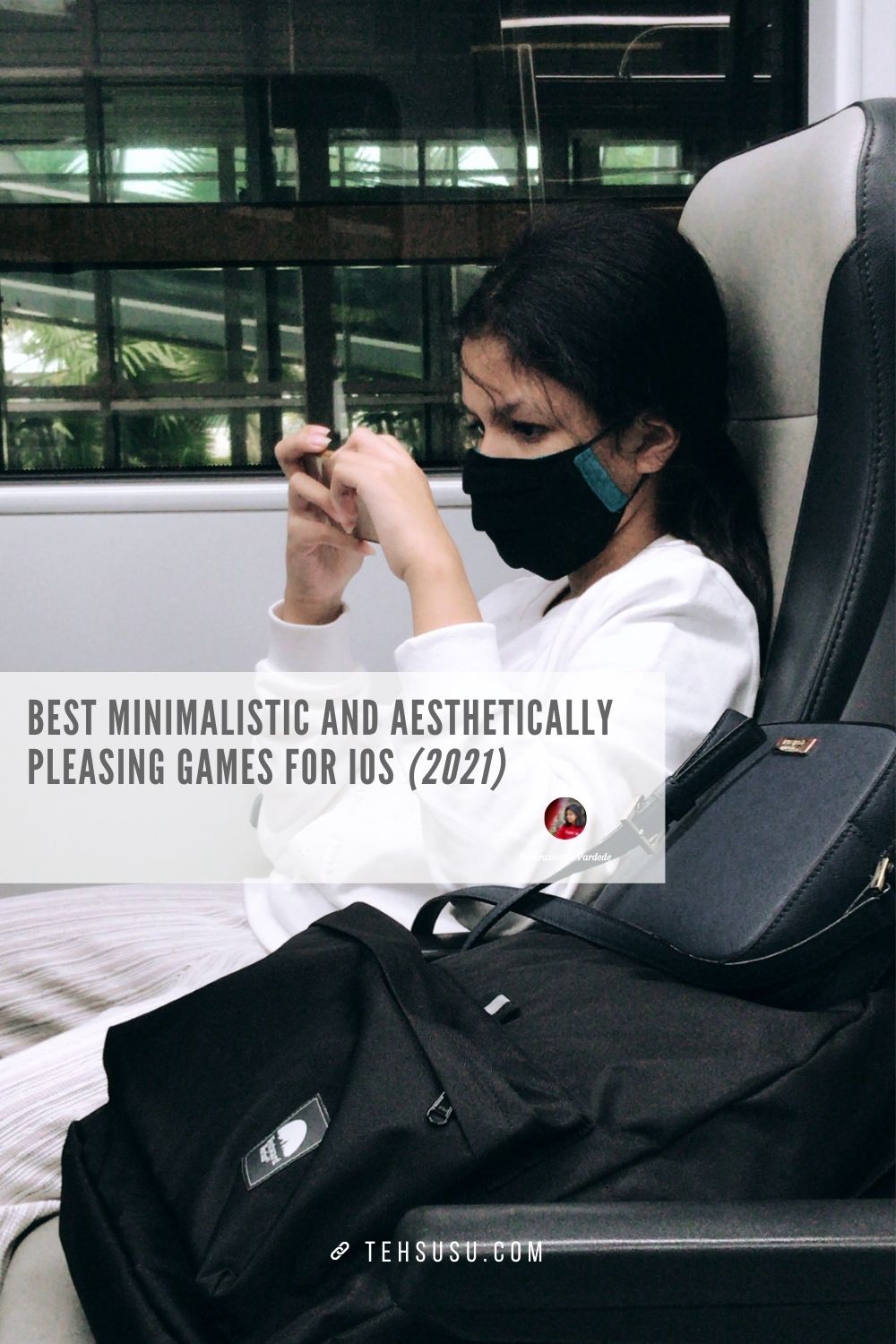 I need to admit, I love minimalistic and aesthetically pleasing iOS games. They're so engaging and addictive, yet so simple. Though I like serial games, I enjoy minimalistic games way better. It seems way easier to do yet you still have plenty of things to accomplish in the game. And in today's article, I'll show you my favorite minimalistic games!
Not all the games on the list are free but you can choose which one is suitable for your pocket. Anyways, without any further ado let's jump right into it!
The Best iPhone Games 2021
#1 AnimalRestaurant
AnimalRestaurant is a restaurant game! But here, you don't mainly focus on cooking the food on your own. You can hire staff to do them! There are many parts of the restaurant that you can customize. The restaurant, a buffet, the kitchen, the takeout, the garden, and the courtyard. 
The main goal in this game is to grow your restaurant and try to unlock as many things as possible! You can collect cod and you can buy stuff with it. You also need to unlock as many customers and mementos as possible. Each customer and memento has its own prize when you unlock it, such as cods and stars. And some facilities and customers can't be unlocked unless you have a specific amount of star ratings. So collecting ratings is also a goal in the game.
This game also falls into the aesthetically pleasing category because of all the cute characters, the colors, and its overall imagery.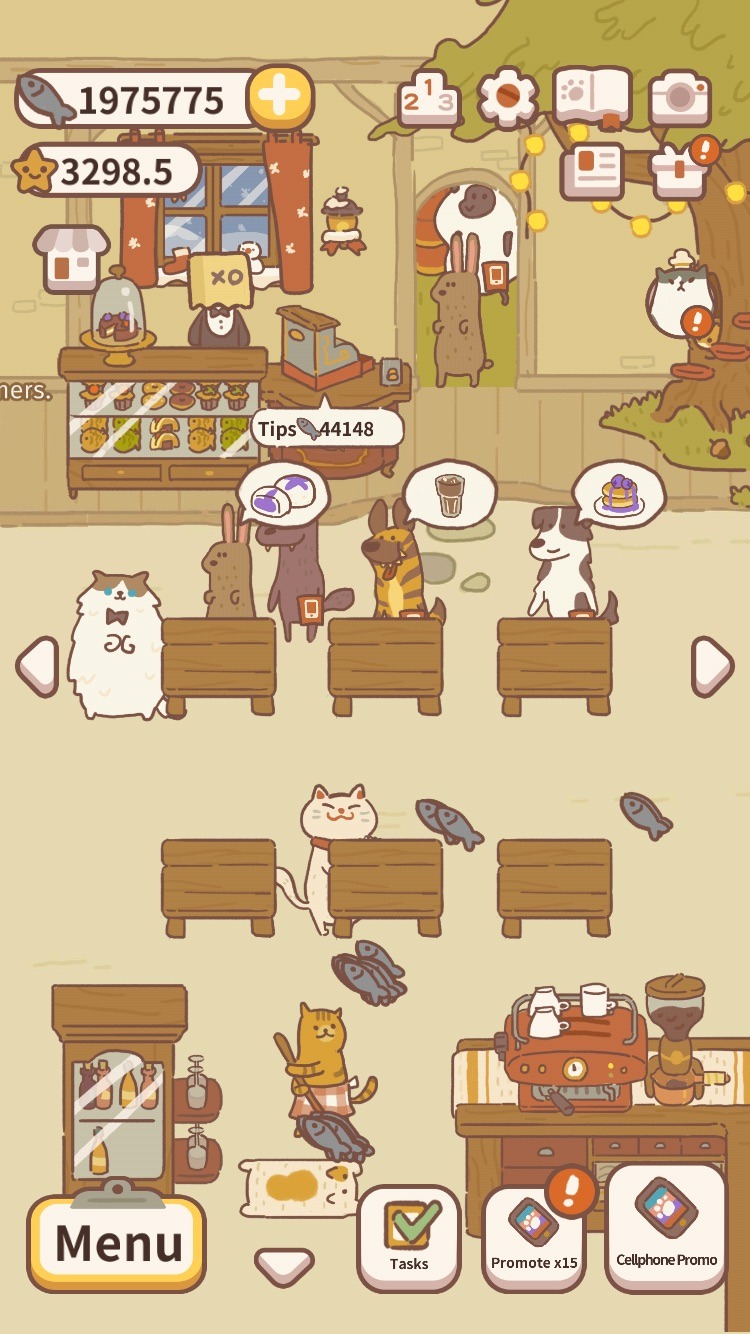 Into The Circle has a wrong capitalization but that's not the point. This game is minimalistic yet it's still pretty difficult. It has a really simple design and is ridiculously addictive. 
The goal of the game is pretty simple. You need to get the puck into the circle. Surprising right? Who would've guessed? It's not like the title of the game told you that or something. The aim moves left and right repeatedly and you need to press down when the aim was pointing right in the circle. The longer you press down, the farther the puck will go.
There are also missions that you can complete. You can also buy stars or get them for free by watching an ad. You can use stars to resume when you don't make it into the target. And you can also skip missions with it. 
As earlier, I said that the game is ridiculously addictive. Well, that's true because trust me you will literally do anything to beat your high score when you've become attached to the game. 
Also, this game has unskippable ads. Sighs.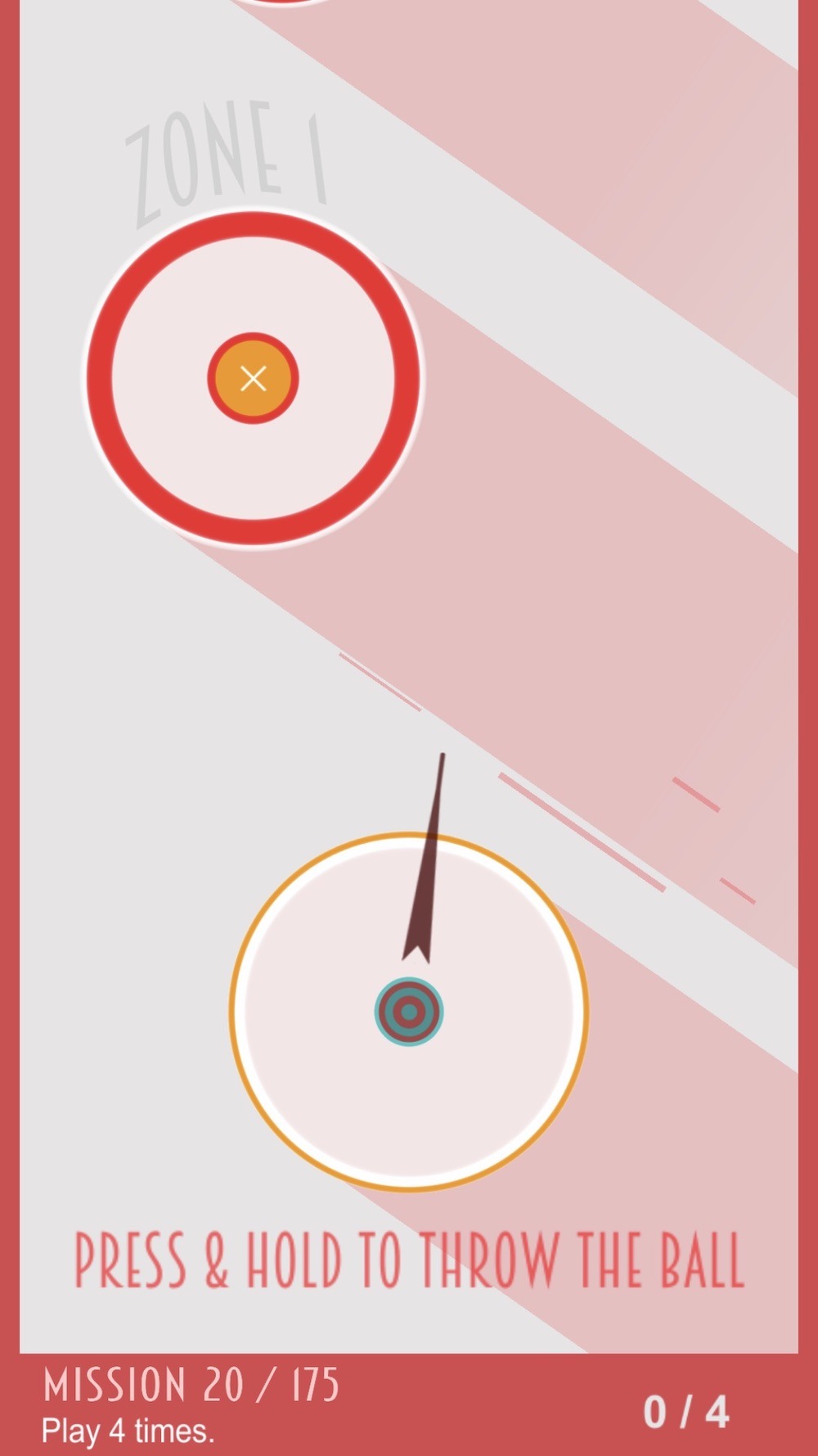 This game has both pros and cons and I'm going to go over them. So this is a game where you and your (probably imaginary) partner moved in together in a house. You get to choose you and your partner's looks and names. Anyways, you have a cat named Snow and the main goal is to build a house with love (also collect pets, like lots of them).
Okay the main goal itself is pretty simple and boring, but there are unlimited ways that you can design your house! This game also falls into the aesthetically pleasing category. (P.S the screenshot above is not mine since I just started playing the game so my house is pretty boring right now lol).
Ahem, the con is that it's pretty hard to get love. Okay, that's it.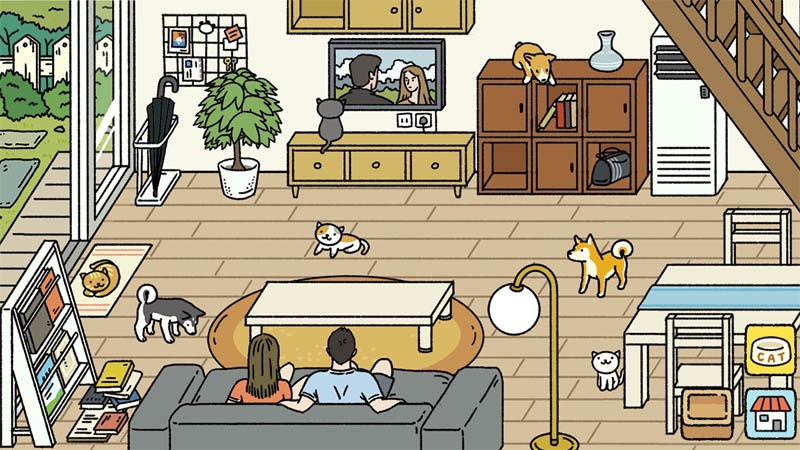 Puk is a similar game to the second game (Into The Circle), yet still different somehow. Just like ITC, Puk's main goal in the game is to put the puck in the target, which is a circle, yes. But the difference is that instead of pressing down to release the puck, you need to pull it back, aim, and then release it to hit the targets.
The targets vary in size, number, and position. On most levels, you won't only have 1 puck and target but instead you'll have more and you have a limited time to get them all. And sometimes, the targets are hiding behind walls which makes the game more difficult.
Like ITC, it also has a simple design to it. It can be repetitive over time but overall it's a fun game to play when you're bored!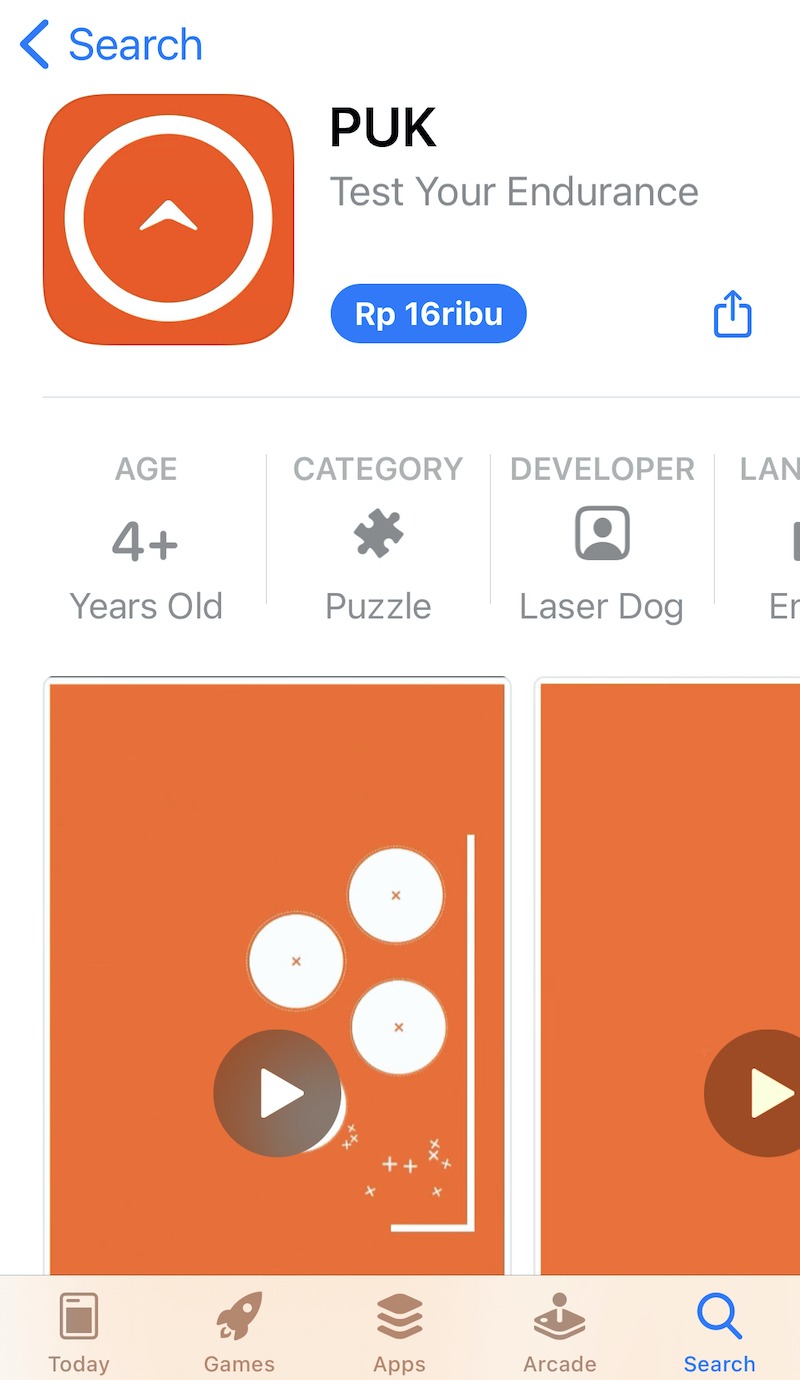 You've heard of Candy Crush. If you haven't, yes you have. Now there are many Candy Crush games, but the ones that I'm talking about specifically is Candy Crush Saga aka the original version. 
The game was released in 2012 yet it is still wildly popular. Like it has almost $1 billion in sales during 2020. Anyways, the game is extremely simple. You just match candy to win the game. Each level has a different order for you to complete and when you complete it, you win the level. The higher level, the harder it gets. The game has 9440 levels so far but it actively updates. And you can get boosters to help you win the levels. 
Even though it's extremely simple, you will find yourself coming back to it often. Also, don't give the game a 1-star rating just because you can't pass a level. If my mom can pass level 8500, so can you.
Rop is a negligible riddle game where you need to make a particular shape with the assistance of a rope. It's a very zen experience that is accomplished through visual, game, and sound plan. The visual plan is smooth monochrome, the sound plan includes a reflective soundscape with unobtrusive chimes showing activities, and the game plan is totally chill with no time or move objectives.
The single diminishing thing from everything is the relatively noisy harsh the game produces when you attempt and spot two intersections on a similar tile. Making the examples involves unwinding your rope, sorting out which intersections to put where, and how a few ropes should lay over others. All things considered, it's a satisfying blend.
I enjoy playing rhythm/song games however not many have been top-notch up until this point. Planet Quest by one way or another makes no sense for me. 
It has a peculiar performance style which I think is okay I guess, there is no copyrighted music in it and a portion of the levels, similar to the metal planet, can be out and out evil. By one way or another, assembling this simply works for me, it's a game that I'm basically addicted to.
The music in the game is appealing and is uncontrollably differed. As far as I might be concerned, the trouble level is likewise perfectly. You'll have to have a fair ability to stay on beat to have any potential for success in this game and as you make due for more and more, the music accelerates.
Anyways, that's all of my favorite minimalistic and aesthetically pleasing apps that I can think of! If you have another iPhone games recommendation, make sure to leave a comment!
Other than the games I mentioned above, I also recommend you play Roblox and also to read and know who is the richest Roblox player so far.
And as always,
Peace.
– Krasivaya –