Dulu ketika saya masih bekerja 9 to 5, atau ya tepatnya 7 to 6 (jam pergi dan jam pulang harus dihitung dong yaa…) mau ambil cuti sering-sering itu rasanya segan sekali. Kalau pun ambil cuti, pasti lokasi tetap di Jakarta, hanya untuk istirahat leyeh-leyehlah. Kalau cuti liburan barulah saya usahakan sesuai dengan jadwal libur anak.
Sekarang, sejak memutuskan untuk tidak kerja kantoran lagi, menentukan waktu mau liburan kapan aja sih bebas. Yang penting tersedia dana di dompet sih, ya kan? Hahah..
Nah, sekarang ini masa liburan panjang anak sekolah. Kami menghabiskan waktu sepuluh hari di Medan dan Siantar saat lebaran kemarin, dan sejak pulang ke Jakarta, saya lihat Nona Vay mulai bosan karena terlalu lama libur.
Lalu saya pikir, bagaimana kalau kita escape sekejap. Yang dekat-dekat saja, ke Bandung gitu. Ya mungkin menginap semalam atau dua malam.
Nah, ada beberapa tempat yang ingin saya kunjungi bersama Nona Vay untuk liburan singkat kami nanti, seperti tempat-tempat ini nih.
Farmhouse Susu Lembang
Farmhouse ini luas dan lengkap. Yang membuat saya senang ke sini adalah karena banyaknya hiburan yang bisa dinikmati oleh semua usia. Mulai dari Rumah Hobbit, air mancur, taman yang indah, eropa look, mini farm, hingga kafe-kafe yang instagramable.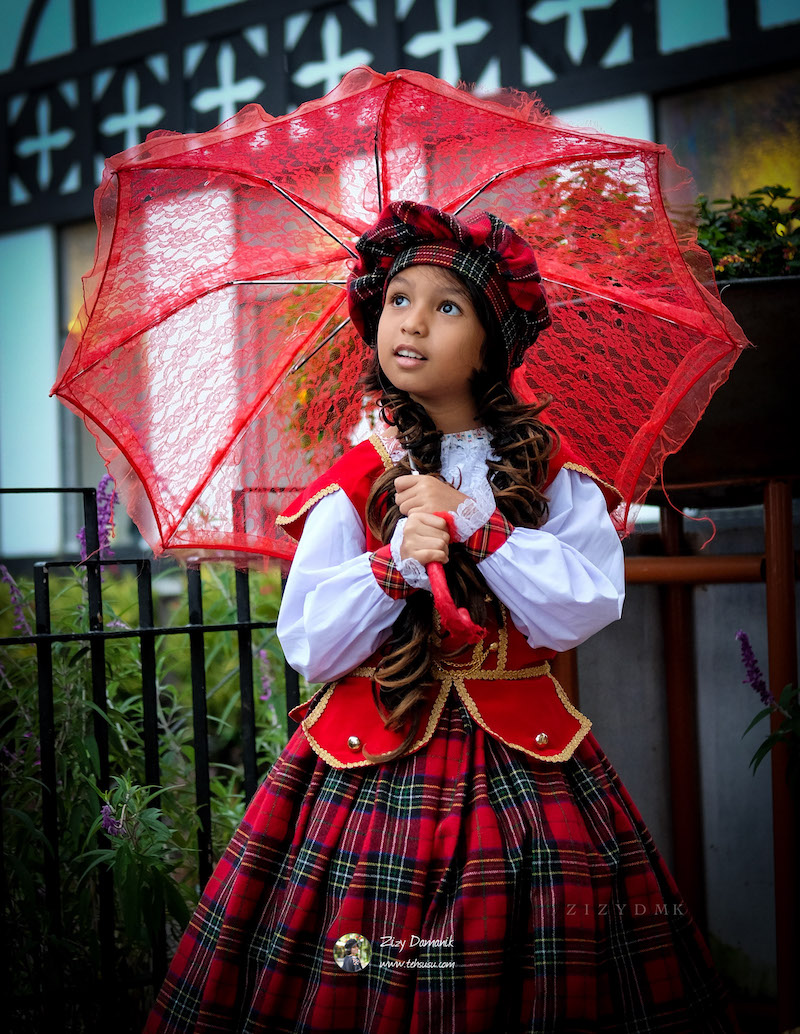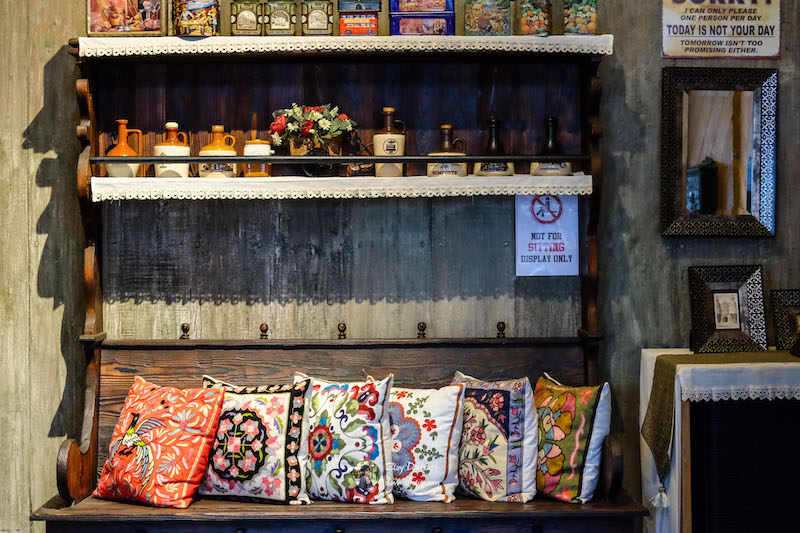 Pengalaman terakhir ke tempat ini, hujan turun cukup lebat sehingga tak sempat berkeliling dengan puas. Tapi beneran, tempat ini sungguh memanjakan mata dan hati, senang gitu kalau datang ke tempat di mana anak kita bisa sangat menikmati.
Taman Begonia
Mungkin sekarang sudah ada banyak taman dengan bunga-bunga cantik di daerah sekitar Bandung ya, tapi saya jatuh hati sama taman yang saya datangi beberapa tahun lalu. Ada banyak aneka bunga segar di Taman Begonia yang bisa dibeli dan dibawa pulang oleh pengunjung.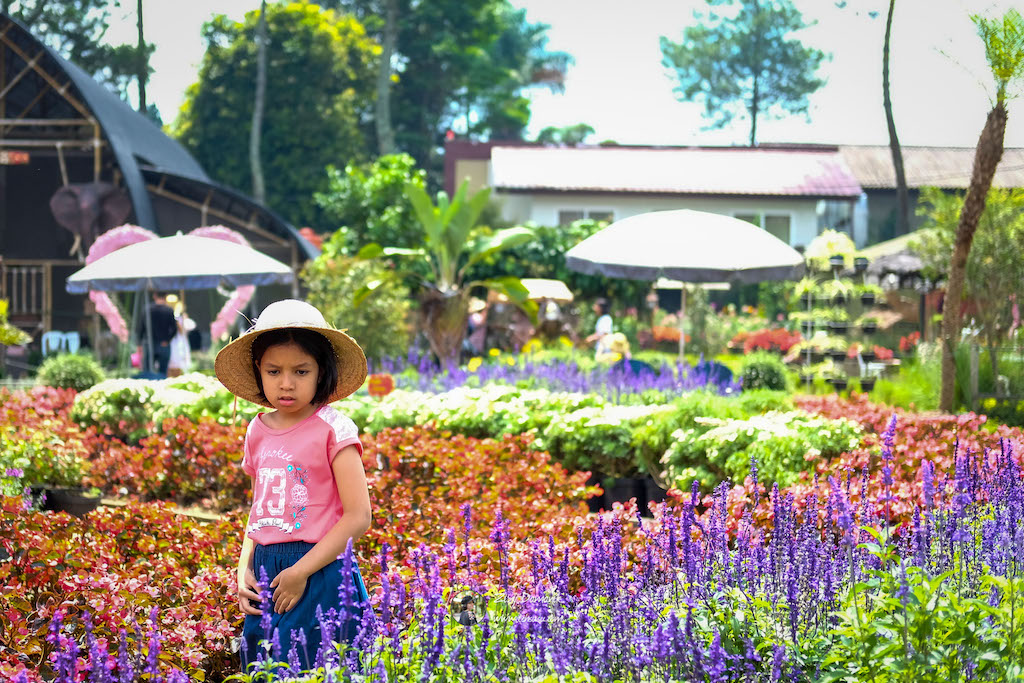 Kyotoku Floating Market
Ini tempat yang masih hits sampai sekarang. Berada di Floating Market Lembang, di dalamnya ada namanya Kampung Kyotoku. Dari namanya pun kita sudah bisa menebak bahwa di tempat ini suasananya pastilah Jepang banget.
Tempat ini menyediakan bangunan ala Jepang yang bisa dijadikan latar untuk pengunjung berfoto. Kostum kimono Jepang juga disewakan di sini, jadi begitu sudah berfoto, seakan beneran berlibur ke Jepang.
Paris Van Java Mall
Meski di Jakarta ada banyak mall, PVJ Bandung ini bisa dikatakan berbeda. Mengusung konsep outdoor dengan interior yang menawan secara keseluruhan menjadikan PVJ salah satu tempat favorit kunjungan wisatawan. Apalagi kalau malam hari, lampu-lampu yang menyala akan memberi suasana berbeda bagi pengunjung.
Sudah selesai kan mencatat tempat yang mau dikunjungi? Sekarang saatnya mencari hotel.
Sebagai kota wisata favorit, Bandung sudah pasti memiliki banyak pilihan hotel. Kalau sudah masuk peak season, biasanya hotel-hotel yang dekat dengan tempat wisata sudah full-booked sejak jauh-jauh hari.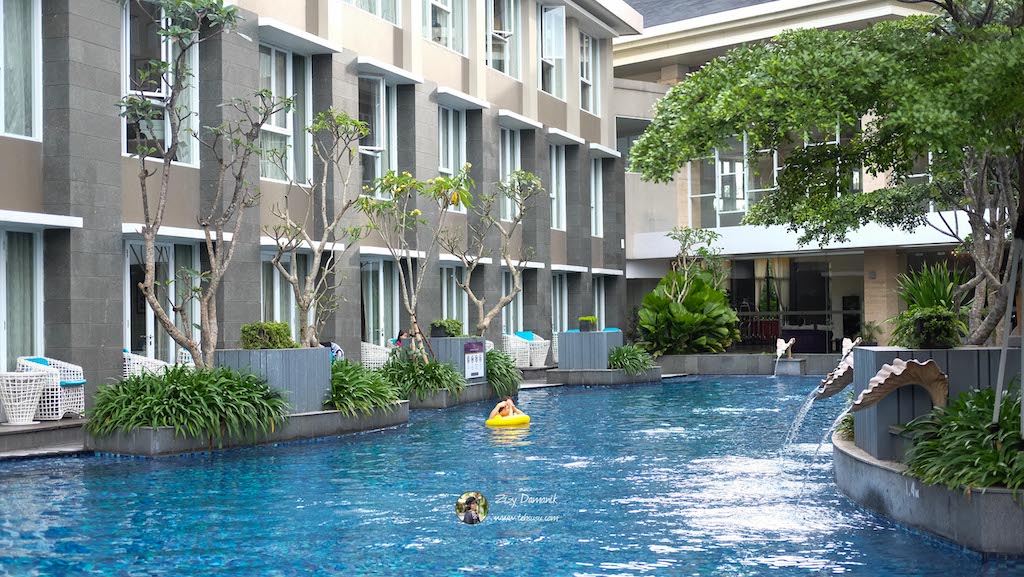 Jadi, biar tidak kecele, saya mulai membuka Pegipegi.com untuk mencari rekomendasi hotel di Bandung. Kita kan mau liburan dengan keluarga ya, jadi persiapan yang baik itu wajib. Saya pun mulai browsing. Yang pertama cari hotel yang dekat atau cukup dekatlah dengan lokasi tempat wisata yang nanti mau dituju. Jangan terlalu jauh, nanti habis waktu di jalan, karena Bandung kan sekarang juga macet.
Setelah itu baru sesuaikan dengan fasilitas yang kita inginkan. Pengennya hotel dengan kolam renang, karena biasanya di hari terakhir sebelum check out, dipuas-puasin tuh berenang dulu. Dan yang ada WiFi tentu saja.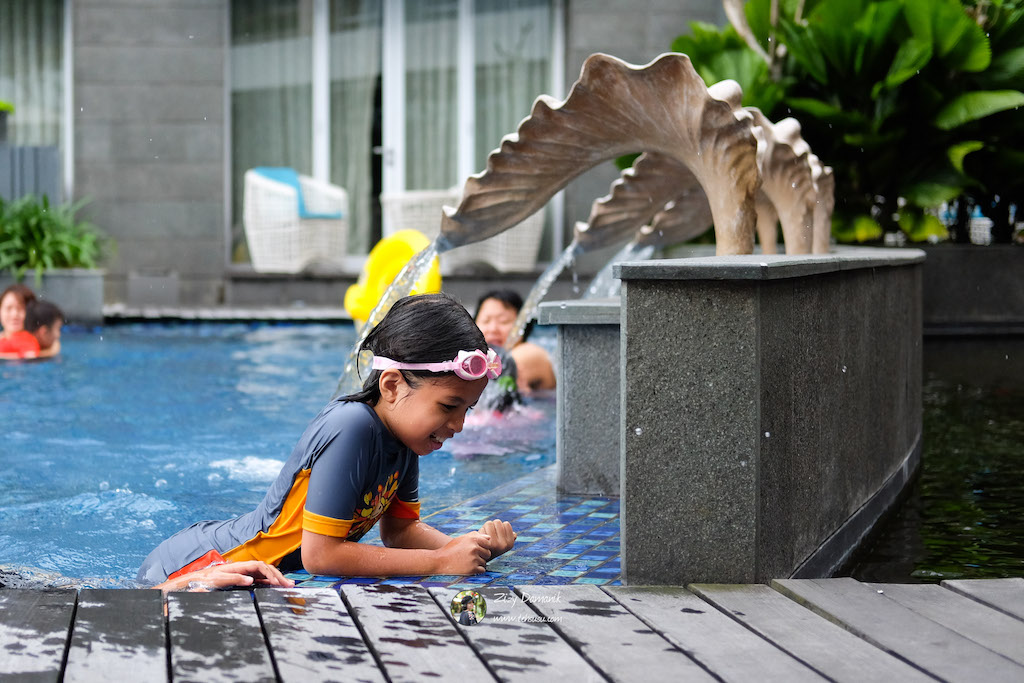 Yang saya garis bawahi dari aplikasi Pegipegi ini adalah selain aplikasinya ringan untuk dibuka secara mobile, di sana kita juga bisa mendapatkan tips perjalanan yang berguna. Mulai dari destinasi favorit sampai tempat kulineran yang direkomendasikan. Lumayan membantulah, karena setiap saat selalu ada tempat baru dan hits.
Teman-teman pembaca TehSusu, mungkin punya rekomendasi hotel favorit di Bandung? Share di kolom komentar ya!
-ZD-